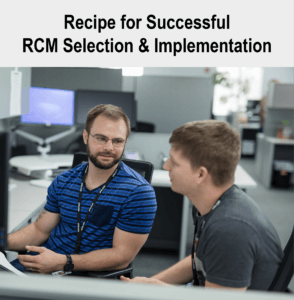 Jan Gunter, Owner/Consultant of Realistic Healthcare Consulting, has 25 years of experience in the healthcare industry including leadership roles in nationally-recognized organizations. In her experience, having all the right ingredients to yield the opportunities for growth, financial and team success are necessary for a successful laboratory RCM system implementation.
A laboratory-focused RCM system with robust functionality is the base ingredient, but the best system in the world will not bring long-term success unless it is properly designed to use components and functionality to meet each specific laboratory needs.
Connectivity
Collaboration
Executive engagement
Responsiveness
Flexibility
Training
Download this complimentary paper to discover more.
About Jan Gunter
Ms. Gunter blends strategic initiatives and business philosophy with industry standards and solution-based methodology tools to improve financial and operational results. Ms. Gunter works with organizations to improve results, visibility and profitability through revenue cycle management (RCM) operations, client management, RCM system design or re-design, software/technology integration solutions, industry and payor guidance and financial analysis.
About TELCOR
To successfully offset the negative effect of declining reimbursements, it's critical to have access to all aspects of your laboratory billing. With our visionary outlook, TELCOR revenue cycle solutions are crafted to give complete control of your revenue cycle. For payer, patient and client billing, TELCOR solutions have the flexibility and precision needed for all of your billing requirements.