Lincoln, Nebraska – May 15, 2019 – TELCOR Inc, the market leader for strategic health care software solutions, is proud to announce the promotion of Jane Clifford, Vice President, Product Management.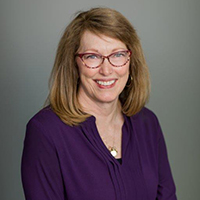 Jane has more than 11 years of TELCOR POCT experience and successfully manages all customer and internal product enhancement requests. She performs numerous software tests and manages product releases for several customer sites.
In her expanded role, Jane will be responsible for TELCOR POCT product management which includes managing software testing for version updates, maintaining end-user documentation and reviewing product enhancement requests. She will also oversee the performance of all software version releases.
"As we continue to increase our customer base, it is no small task to successfully manage all of our customer and product enhancement requests. Ensuring we continue to have the industry best middleware solution, Jane will lead the POC Quality Assurance team," said Becky Clarke, Executive Vice President, TELCOR.
As the only open middleware vendor and not owned by a device or LIS manufacturer, TELCOR invests 2.5 million annually into products and provide new QML versions at no additional cost. TELCOR will meet a facility's POCT needs with focus, support and service better than any other vendor.
For more information, please contact Karis Ahlberg, Vice President of Marketing, at 402-489-1207.
###
TELCOR is an industry leader in the laboratory revenue cycle management and point of care testing markets, providing unparalleled health care software products and services, and exceptional customer support. Our proven implementations are performed by clinically experienced, IT knowledgeable resources who understand each customer's unique environment.