Privacy Policy
This privacy policy sets out how TELCOR Inc uses and protects any information that you provide TELCOR Inc when you use this website.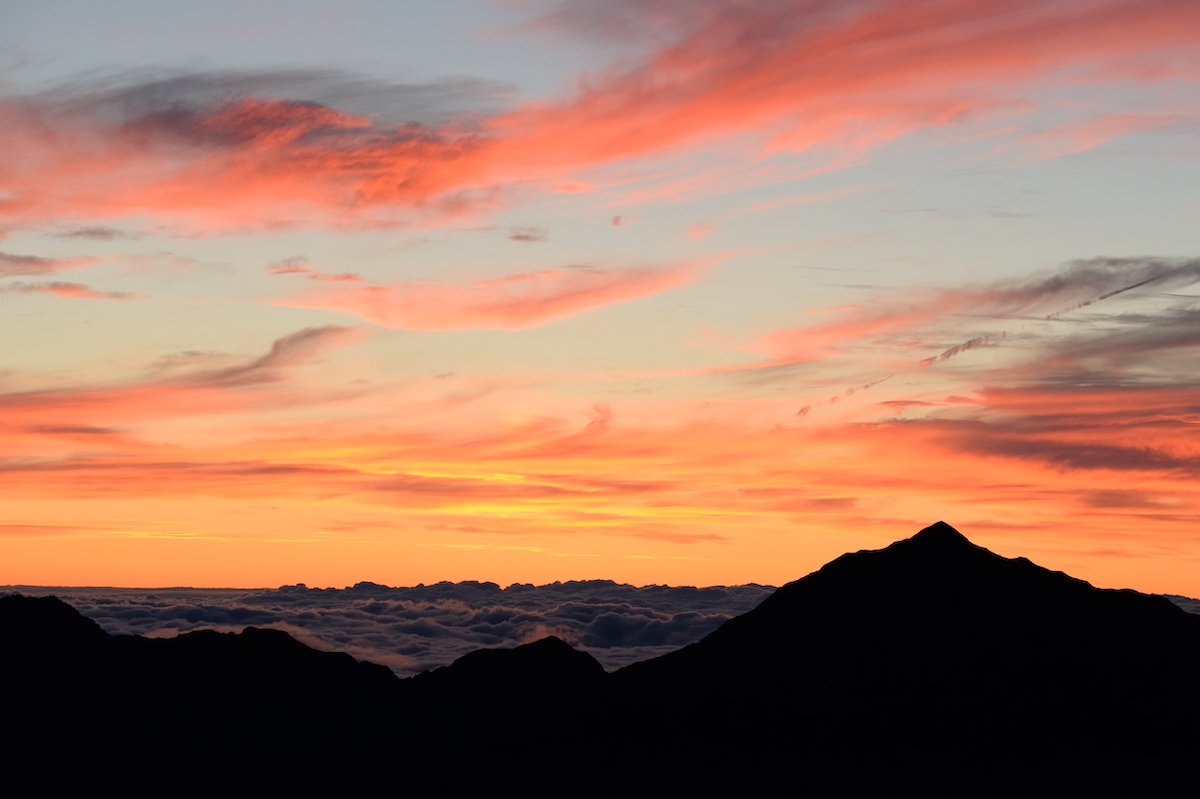 Last Updated: June 2, 2023
This Privacy Policy sets out how TELCOR Inc ("we", "us" and "our") uses and protects your information provided to us when you visit www.telcor.com, portal.telcor.com and info.telcor.com (the "Website").
We are committed to ensuring a user's privacy is protected. Should certain information be needed when using the Website, which may be used to identify a user, it will only be used in accordance with this Privacy Policy. This Privacy Policy will not apply to personal information we may collect offline, through other means, or by any third party. The Website may contain links to other websites, and we are not responsible for the privacy policies or practices of any third party.
Please read this Privacy Policy carefully to understand our policies and practices regarding your information and how we treat it. By accessing or using our Website, you agree to the terms and conditions of this Privacy Policy. If you do not agree with our policies and practices, your choice is not to use our Website.
Children Under the Age of 16
Our Website is not intended for children under the age of 16. No one under the age of 16 may provide any personal information to or on our Website. We do not knowingly collect personal information from children under 16. If you are under 16, do not use or provide any information on this Website. If we learn we have collected or received personal information from a child under 16 without verification of parental consent, we will delete that information.
Personal Information We Collect About You And How We Collect It
When an email is sent from www.telcor.com, it may provide us with certain personally identifiable information including email address, username, and password. At any time, if a user wishes to no longer receive correspondence via email, contact us via email at privacy@telcor.com. We will not sell, disseminate, disclose, trade, transmit, transfer, share, lease or rent any personally identifiable information to any third party not specifically authorized to receive personal information except as disclosed in this Privacy Policy.
We may collect information about the device you use to access or use our Website. For example, we may collect the following data points: your device type, operating system, and the browser you use. We may also collect mass aggregated data points about users' engagement by number of engaged sessions, new users, engagement by country, region, city, language, age, gender, or interests.
We may collect your personal information directly from you when you provide it to us, or automatically, as you navigate through our Website. Information collected automatically may include usage details, IP addresses, and information collected through cookies, and from third parties.
How We Use Your Personal Information
We may use your personal information to:
Administer this Website;
Personalize the Website for you;
Enable your access to and use of the Website services and products we provide to you, or to third parties using our service and products to provide services to you;
Send you marketing communications;
For any other purpose authorized by you or permitted by law; and
To the extent required to do so by law or in connection with any legal proceeding or prospective legal proceeding, and in order to establish, exercise of defend our rights.
Sale of Personal Information
In the preceding twelve months, we have not sold personal information.
Your Data Rights and Choices
Rights that you may have, depending on the jurisdiction in which you live, may include:
Accessing, correcting, updating, or requesting deletion of your personal information.
Objecting to processing of your information, asking us to restrict processing of your information, or requesting the portability of your information.
Opting out from receiving marketing communications that we send you at any time. You can exercise this right by selecting the "unsubscribe" or "opt-out" link in the marketing emails we send you. Additionally, you may update your email preferences by changing the settings in your account.
Withdrawing your consent at any time if we have collected and processed your information with your consent.
Withdrawing your consent will not affect the lawfulness of any processing that we conducted prior to your withdrawal, nor will it affect the processing of your information conducted in reliance on lawful processing grounds other than consent.
Contacting your local data protection authority.
If you want to exercise any or all of the above listed rights that are applicable to you, please email our Privacy Officer at privacy@telcor.com.  The email should provide evidence of who the relevant user is and set out the details of the user's request (e.g., the personal information, or the correction, that the person is requesting). Our Privacy Officer may request the user to prove their identity. Please note that we reserve the right to charge the user our reasonable costs incurred in providing the user copies of their personal information or correcting their information only if such request is manifestly unfounded, excessive or repetitive.
California Privacy Rights for California Residents
This section applies only to California residents pursuant to the California Consumer Privacy Act of 2018 ("CCPA"), as amended by the California Privacy Rights Act of 2020 ("CPRA"). This section describes your rights and explains how to exercise those rights as a California consumer.
You have the right to request that we disclose certain information to you about the collection and use of your personal information over the past 12 months. Once your verifiable request is received and confirmed, the following will be disclosed to you:
The categories or specific pieces of personal information collected about you;
The categories of sources for the personal information collected about you;
The business or commercial purpose for collecting or selling that personal information;
The categories of third parties with whom personal information was shared;
If your personal information was sold or disclosed for a business purpose, two separate lists disclosing;

sales, identifying the personal information categories that each category of recipient purchased; and
disclosures for a business purpose, identifying the personal information categories that each category of recipient obtained.
In addition to your right to request access to certain information, you also have the right to request the deletion of your personal information, as well as the right to request that we correct inaccurate personal information that we may maintain about you, to request additional details about our information practices, and to opt out of the "sale" of your personal information or the "sharing" of your personal information with third parties for cross-context behavioral advertising (as such terms are defined by the CCPA and CPRA).
To submit a request to exercise your California privacy rights, please email us at privacy@telcor.com.
You may only make a verifiable consumer request for access or data portability twice within a 12-month period. The verifiable consumer request must:
Provide sufficient information that allows reasonable verification that you are the person about whom personal information was collected or an authorized representative.
Describe your request with sufficient detail that allows proper understanding, evaluation, and response.
If your identity or your authority to make the request cannot be confirmed, your request will not receive a response.
Response Timing and Format
We are committed to responding to all valid and verified requests received from individuals who wish to exercise their data protection rights in accordance with applicable data protection laws. We strive to respond to a verifiable consumer request within thirty (30) days of its receipt. If more time is required, we will inform you of the reason and extension period in writing.
A written response will be delivered by electronic mail.
Any disclosures provided will cover the 12-month period preceding the verifiable consumer request's receipt. The response provided will also explain the reasons we cannot comply with a request, if applicable. For data portability requests, a format will be selected to provide your personal information that is readily useable and should allow you to transmit the information from one entity to another entity without hindrance.
We do not charge a fee to process or respond to your verifiable consumer request unless it is excessive, repetitive, or manifestly unfounded. If it is determined that the request warrants a fee, we will tell you why that decision was made and provide you with a cost estimate before completing your request
Security
This site has industry-standard security measures in place to protect the loss, misuse, and alteration of the information under our control. Although we make good-faith efforts to store information collected by us in a secure operating environment, we cannot guarantee complete security. Any transmission of personal information is at your own risk.
We are not responsible for securing your data or personal information that you may provide to another website that you accessed from our Website.
Third-party links
This website may contain links to third-party websites not controlled by us. These third-party links are made available as a convenience; users agree to use these links at their own risk. Please be aware that we are not responsible for the content of third-party websites linked to this website, nor are we responsible for the privacy policy or practices of third-party websites linked to this website. Our Privacy Policy only applies to information collected while a user is actively in a session with our Website. If a user links to a third-party website from our Website, we strongly encourage the user to review and become familiar with that website's privacy policy.
Changes to our Privacy Policy
 We reserve the right to change this Privacy Policy without providing advance notice of our intent to make the changes. Any changes will apply from the time we upload the revised Privacy Policy containing those changes and will apply to all personal information we collect from you. Use of our Website after the changes constitutes agreement with regard to our Privacy Policy and information collected. Please revisit this policy page periodically for updates.
If you have questions about our Privacy Policy, or our treatment of your personal information that we may collect, contact us at:
TELCOR Inc
7101 A St.
Lincoln, NE 68510