Evaluating Revenue Cycle Management Vendors
Choosing the Right Revenue Cycle Management Vendor
Early adoption and revenue generation are important goals for labs bringing a test to market for the first time. However, labs at this stage may have limited internal resources to put toward billing efforts. Building the infrastructure required to bill, collect, and address patients' and providers' reimbursement questions can be time-consuming, labor-intensive, and costly. Partnering with an organization with unique expertise in revenue cycle management (RCM) and a specialization in clinical labs is a common and often necessary strategic choice.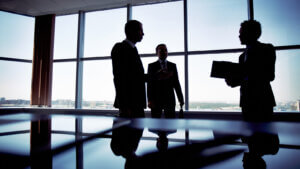 These organizations are directly responsible for obtaining payment for services. Their role in commercialization is critical to reaching ambitious revenue targets.  Some labs choose to select a vendor via a standardized request-for-proposal process. Others choose based on informal discussions or follow the recommendation of a trusted source. Regardless, labs should evaluate RCM vendors in a consistent manner and carefully assess an RCM vendor's ability to meet the following criteria.
Reviewing Roles & Responsibilities
Determining what tasks labs are capable of handling internally and the activities they would prefer to outsource to their RCM vendor is an important first step. While it may seem common sense to outsource all billing activities, there is benefit in identifying all billing steps and determining if each task should remain in-house or be outsourced. Having at least one internal employee dedicated to managing the relationship and acting as a liaison between the lab and the RCM vendor is a key to success.
This makes communication more efficient and ensures the RCM vendor is getting and giving information in a timely fashion. In addition, having an in-house or independent consultant to confirm compliance is beneficial. This is often less about billing and more about contracts made with clients and what is communicated to patients in advance.
Staffing Considerations
The level of staffing an RCM vendor will provide is important to ensuring a high level of service. The number of full-time equivalents (FTEs) may be less important than ensuring assigned staff members have the right experience to adequately cover the lab's needs. An RCM vendor should be able to describe the experience of the individuals assigned to the account, their tenure in the industry, and exactly what their roles will be. As labs grow and gain traction with their tests in the market, they can revisit staffing needs with their RCM vendor.
Evaluating Services
Labs should determine the type and level of services needed. If internal resources are slim, labs should evaluate a full-range of services including (but not limited to) benefit investigations (also called insurance verifications), hotline support for reimbursement inquiries, prior authorizations, appeals, and billing assistance (e.g., reviewing test orders for accuracy, capturing patient information; responding to questions on billing and coding). Labs may also want to explore having an RCM vendor implement a financial assistance program for patients who cannot afford the out-of-pocket costs associated with the test.
Understanding Technology
Many RCM vendors have sophisticated technology platforms, and they will need to be integrated with labs' commercial software systems. In discussions with potential RCM vendors, labs should review their data privacy and security protocols as well as back-up plans in the event of a system failure. Ideally, a representative from the lab's IT team should participate in reviewing these processes and procedures.
Labs should also confirm how information will be exchanged once billing is underway. When billing information is missing (e.g., missing diagnosis, missing payer, or other demographics) or needs to be exchanged, a streamlined process needs to be available. Being able to utilize a single platform to correct missing information rather than spreadsheets reduces errors and increases efficiencies.
Identifying Reporting Needs
Labs should expect potential RCM vendors to provide a number of reports related to accounts receivables, billing and contractual allowances, reimbursement trends, and claims status. It will be important to understand a potential RCM vendor's ability to customize reports based on each lab's data needs.
A common flaw when outsourcing services is lack of visibility. Achieving as much transparency as possible to have oversight of the RCM vendor's performance is a key factor, including but not limited to, having direct access to the analytics and data particularly around accounts receivables, payments, and any denials or appeals work being done.
In addition, because labs must comply with federal accounting regulations, including Sarbanes-Oxley audits, it is important to understand an RCM vendor's ability to provide relevant reports in a format meeting the lab's needs. The chief financial officer, controller, or other members of the finance team should play a role in evaluating a potential RCM vendor's ability to address these requirements.
Comparing Pricing Scenarios
As a general rule, RCM vendors offer a combination of fixed and variable costs for their services. For example, they may charge a one-time set-up fee and then a percentage of collections on claims. Fees will vary based on the level of support required by the lab. Labs with minimal internal staff should expect to pay more for a higher level of service.
This is also true of labs early in the commercialization process when insurance coverage is minimalor when a miscellaneous code is used for billing. Both situations lead to more payer denials and add a layer of complexity to the billing process. As coverage improves, especially when unique codes are obtained, labs and their RCM vendors can reconsider the level of support required and restructure their agreements accordingly.
Planning for the Future
Long-term plans should be considered early in the selection process particularly around transitioning to in-house billing. The services required at launch will change as reimbursement improves. For labs wanting more control of their billing, some RCM vendors offer the ability to transition to bringing billing in-house using the same revenue cycle management software. Billing in-house may reduce RCM vendor fees while giving more control of the entire revenue cycle process. The savings, however, are likely to be offset by the additional internal FTEs required to manage the billing process.
As market access and reimbursement improve for labs, it will be important to understand what the transition from billing service to an in-house model looks like. This can include understanding the estimated cost differences and what happens to historical billing data. Ensuring there is no loss of data during a conversion yet having the freedom to select third-party vendors for claims, eligibility, and statements will be important to evaluate.
Creating a Complete Picture
In sum, an efficient billing process and faster payment significantly contribute to the success of the launch of a new test. Selecting a vendor that understands and aligns with a lab's broader commercialization goals is critical to that end.
---
Becky Foster is an independent consultant to diagnostic labs, biotechnology manufacturers, and digital health companies. She has spent over 20 years working on managed care and reimbursement strategy and policy. She is experienced in creating and implementing strategies for obtaining coverage from payers and developing billing and coding plans.