When consulting with independent laboratories across the country, I've heard many misconceptions about the use of billing services and hybrid billing models. What many executives don't realize is managed billing has its uses for labs of every size and maturity. While some billing services comply with these conceptions, here are five common billing service myths and how TELCOR debunks them.
Myth 1: Outsourcing means offshore billing staff.
TELCOR RCS is 100% staffed by U.S.-based laboratory billing experts. Teams are organized based on functions such as remittance, client services, and claims resolution for specific payers. This ensures your revenue cycle is being managed by best-in-class billing personnel who know U.S. billing requirements, are current on the latest regulations and industry updates. These teams know how to continuously maximize your reimbursement.
The RCS executive teams have decades worth of combined experience in medical billing and each member of the billing staff has experience in medical billing. We know billing.
Myth 2: You're stuck with canned reports and no access to the data.
With TELCOR, you have direct access to the billing application to review claims, where they are in the process, plus in-depth reporting to view key analytics and trends. We supply all the standard report metrics in real-time such as gross and net accounts receivable, expected reimbursement, cash waterfalls to project payments, and more.
Additionally, you can get into the application and review data whenever you'd like. You don't need to wait for end-of-the-month reports. Custom reports can be created and scheduled to be sent at whatever frequency you or another user prefer. TELCOR also has an Executive Dashboard where users can access a mobile-friendly, business intelligence platform complete with essential data and graphs for quick analysis.
Myth 3: Once you use a billing service, you can't move billing in-house easily.
If you start with TELCOR RCS, you can easily transition from managed billing to in-house or even a hybrid model. The learning curve is simple because your team is already familiar with TELCOR RCM, the powerful, rules-based software used to drive collections. Our team works with your leadership to smoothly transition from managed to in-house billing while providing the necessary training to get your team ready to take over.
Myth 4: Outsourcing is best for small, startup labs.
When making a billing decision, it's important to look at the total cost of billing and determine what makes the most sense for your lab's profitability. If a lab has trouble maintaining staff or productivity, it may make sense to offload the stress of managing a team. TELCOR also offers our customers Professional Services where TELCOR can supplement your team with our billing experts for a specific project such as appeals, patient demographic updates, or any other piece of the revenue cycle.
Myth 5: Billing service vendors are terrible with communication.
For TELCOR RCS, the customer relationship is essential throughout our relationship with you and your team. From implementation to ongoing client services, we offer a dedicated Client Service Coordinator, weekly status meetings, and monthly executive meetings to ensure our team is maximizing your collections.
At the start of the project, the TELCOR implementation team works with you to understand the specific requirements of your lab in order to custom build processes. From there, our dedicated training specialists train your team on how to use the online, interactive workqueues ensuring you have complete access and visibility to your data and our productivity.
The right solution for you.
Whether you want to outsource your billing, keep it in-house, or a mix of both, TELCOR has options for you.
Contact us to learn more about our industry leading SaaS solution for in-house billing or TELCOR RCS, our billing service, and how we will improve billing efficiency and collections.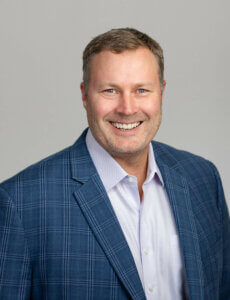 Corey Wilbeck
Vice President – RCM Sales

With over 25 years in healthcare sales and management, Wilbeck has developed relationships with hundreds of laboratories. By listening to their challenges and goals, he ensures customers are making the best revenue cycle management decisions to positively affect their bottom line.